I've made no secret that Scrivener is my tool of choice for writing novels. Now — like everyone else in the pandemic — they've announced a podcast. It's called "Write Now with Scrivener," and it's scheduled to come out monthly. Thus far, there's only one episode.
Like any series, I don't think the inaugural episode is enough to judge a podcast, but I decided to check it out and see what it has to offer.
The Interview
The host is Kirk McElhern, author of "Take Control of Scrivener," which is certainly on brand. He's not somebody I'm familiar with, so I had no expectations. McElhern seems to have prepped well for the interview, and had solid knowledge of his subject, but I didn't feel like he asked any particularly surprising questions or drew out any great insights.
Part of it, perhaps, is that the interviewee for this episode is Peter Robinson. He's the author of the Alan Banks series. With more than thirty published novels, he's clearly a successful author, but I don't read a lot of detective mysteries, and I'm not familiar with his work. So again I came in with no expectations.
We learn that Robinson eschews outlines (can we please stop using the word "pantser" for this?) when starting a new book, but builds an outline as he goes to keep himself organized. As someone who outlines, I always find this a little bit amazing. Even more amazing to me is that he doesn't know the ending. I've only ever dabbled in mystery, but it seems difficult to know where you're going in the genre without an idea of the ending. It goes to show that writers can have very different processes to achieve similar results.
The Obligatory Bit About Scrivener
The final few minutes of the podcast was reserved to discuss how Robinson uses Scrivener. This was the bit I had concerns about. On the one hand, perhaps I would get a couple of useful tips. On the other hand, perhaps it's just very thinly veiled advertising by the patrons of the podcast.
Robinson dutifully explained that he writes scene by scene, in fairly small chunks, and that Scrivener makes it easy to rearrange those scenes with drag-and-drop, or pull things out and save them for later. He also uses snapshots before changing a scene to compare the different versions afterward.
Having used Scrivener for a few years, I didn't really get anything new out of this, and unfortunately it felt a little bit like advertising. However, if you're new to Scrivener, these are the kinds of simple, straightforward features that make the product good for writing novels, and they're useful to know about.
The Verdict?
As I said before, I'll withhold judgement until I've heard a couple episodes. Overall, I found the chat with Peter Robinson interesting, even if I'm not a reader of his books. I hope that they're able to get authors from various genres for future episodes.
I'm honestly a bit worried about the "how do you use Scrivener" bit. As much as I like the product, it feels a little too advertisey. I suspect that most writers are going to  talk about the same handful of main features: the ones at the core of what makes Scrivener good. What might be able to make this segment shine is an author who really utilizes some of the more hidden features.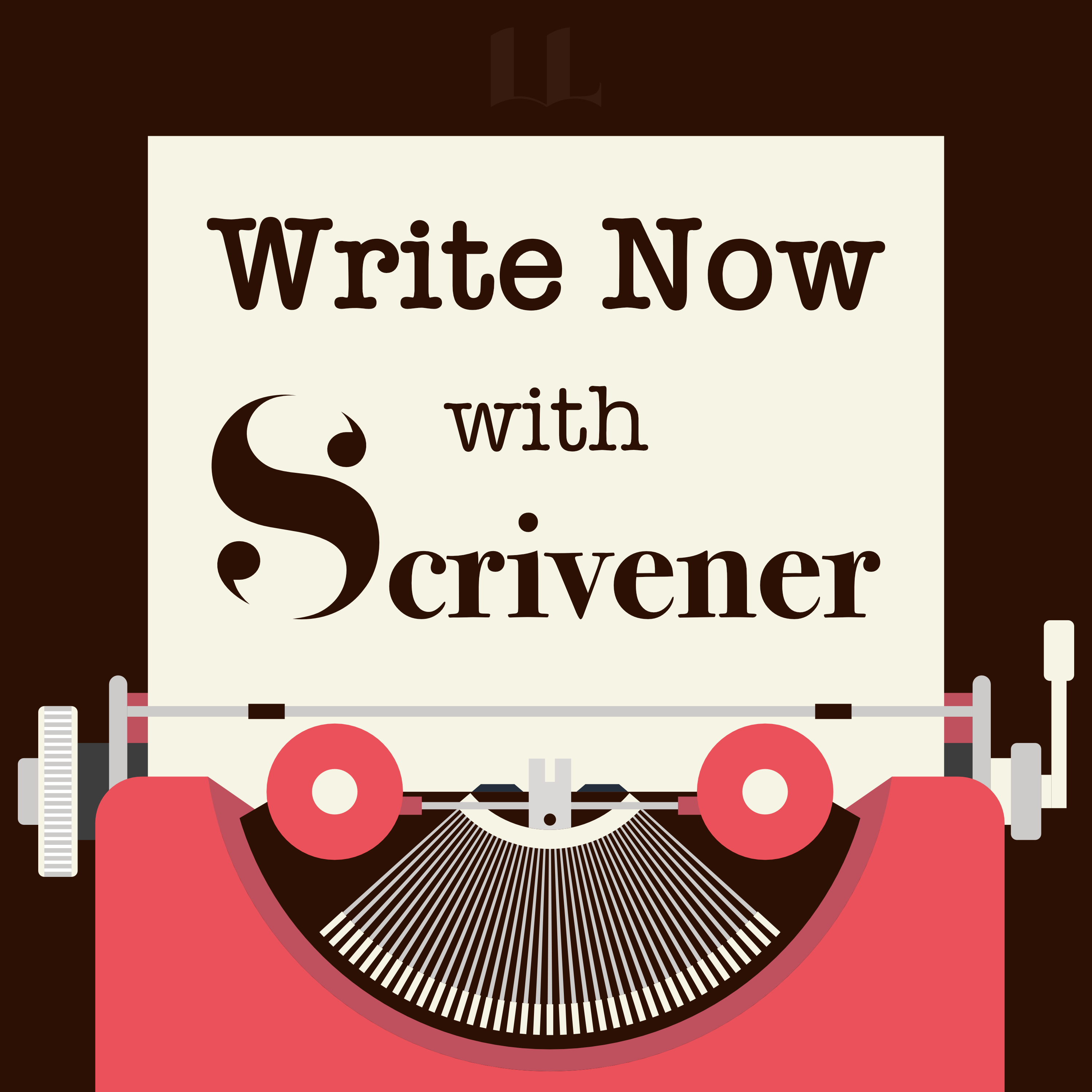 Episode 9: Charlie Stross, Science-Fiction Author
–
Write Now with Scrivener
Charlie Stross is a prolific author of science fiction and fantasy. He has written more than two dozen novels, has won three Hugo awards, and has been nominated for many other awards, including the John W. Campbell Memorial Award, the Arthur C. Clarke Award, and the Japanese Seiun Award. Show notes: Charlie Stross (
https://www.antipope.org/charlie/blog-static/
) Write Now with Scrivener, Episode No. 1: Peter Robinson (
https://www.literatureandlatte.com/blog/write-now-with-scrivener-podcast-episode-1-peter-robinson-author-of-the-alan-banks-crime-fiction-series
) Write Now with Scrivener, Episode No. 2: Dan Moren (
https://www.literatureandlatte.com/blog/write-now-with-scrivener-episode-no-2-dan-moren-science-fiction-author-journalist-and-podcaster
) Scrivener and Microsoft Word: Importing & Exporting (
https://www.literatureandlatte.com/blog/scrivener-and-microsoft-word-importing-exporting
) Regular expression – Wikipedia (
https://en.wikipedia.org/wiki/Regular_expression
) Learn more about Scrivener (
https://www.literatureandlatte.com/scrivener/overview
), and check out the ebook Take Control of Scrivener (
https://www.literatureandlatte.com/store
). If you like the podcast, please follow it in Apple Podcasts (
https://podcasts.apple.com/us/podcast/write-now-with-scrivener/id1568550068
) or your favorite podcast app. Leave a rating or review, and tell your friends. And check out past episodes of Write Now with Scrivener (
https://podcast.scrivenerapp.com
).